DECAL - Hunting Daddy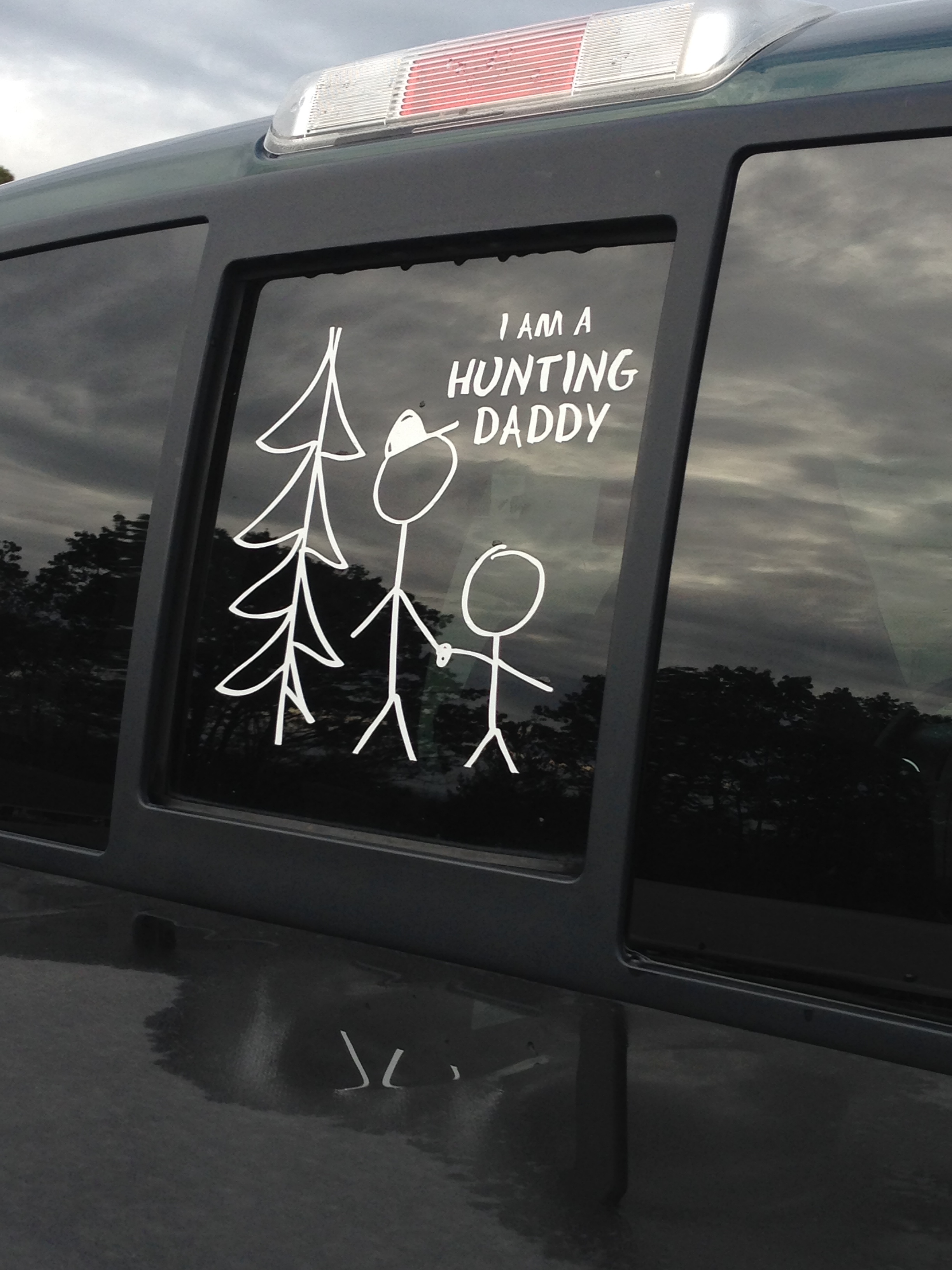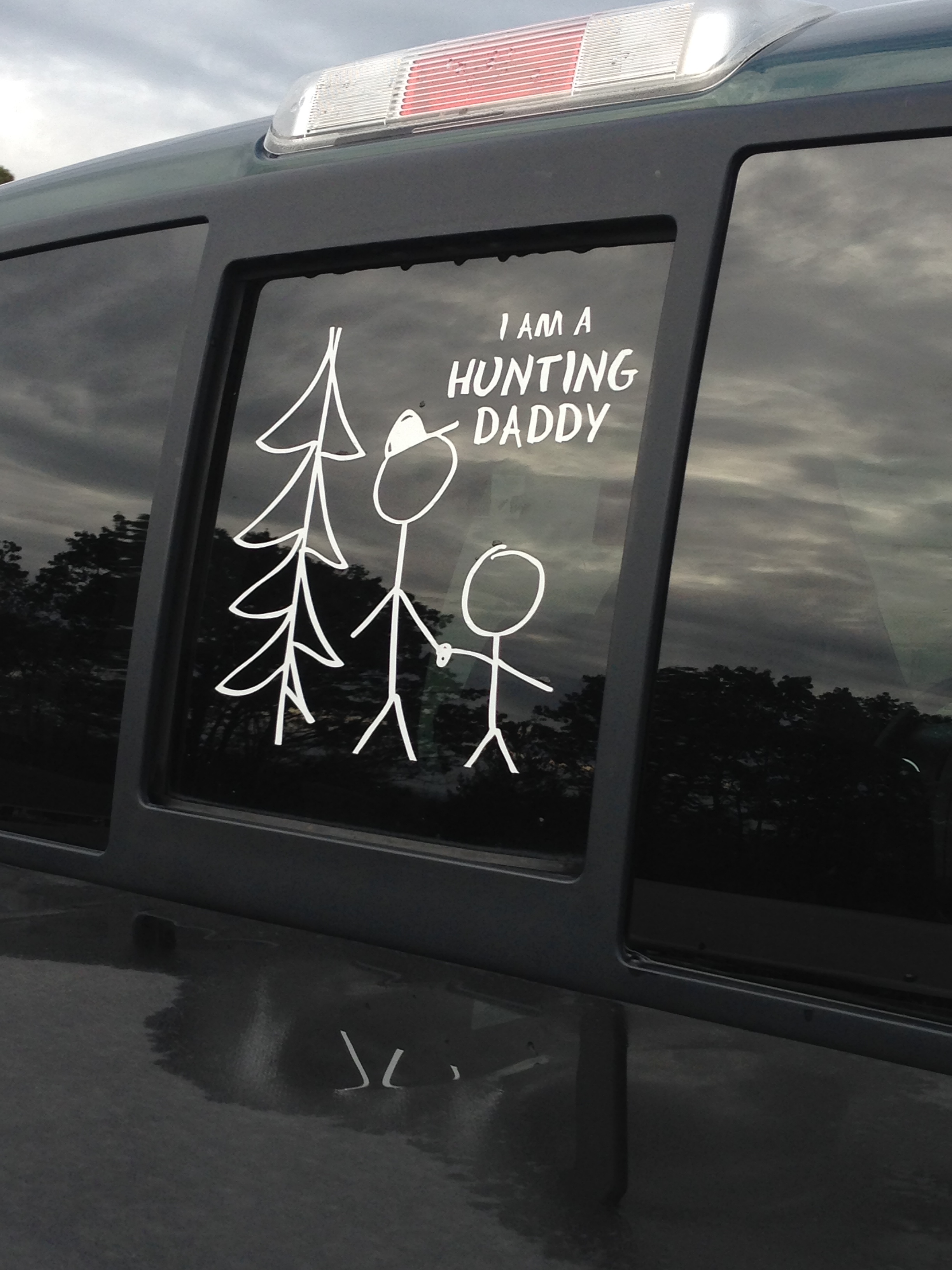 DECAL - Hunting Daddy
White vehicle decal that is designed as shown in two sizes: Standard (6x6) and Large (12x12). The large decal fits snugly in the middle window of a truck.
*Our decals are expertly created by Vigilante Vinyl, a local business in our hometown in Western PA.
We were raised in a community that cares about one another and we are proud and eager to support other small and local businesses.